4
min read
4
min read
In this announcement, we will go over:
Stably's FAQ on Medium

An introduction to Stably's advisors

Stably tokens' name change to StableUSD tokens

StableUSD beta user sign-up process
Stably's FAQ on Medium:
We have released Stably's FAQ on our Medium blog. The FAQ goes over common questions that the general public may have regarding how StableUSD works, its reliability and how it can be useful for them. The FAQ is broken up into sections that answer general questions, security questions, regulatory questions, and questions about the future. It can be found at:
What is Stably? An FAQ GuideWhat is Stably? An FAQ GuideWhat is Stably? An FAQ GuideWhat is Stably? An FAQ GuideWhat is Stably? An FAQ Guide Stably is a fiat collateralized stablecoin that is issued by the company Stably Corporation in exchange for USD or…medium.com
An introduction to Stably's advisors
We have assembled a top-class board of advisors who possess extensive experience across a wide range of expertise. These advisors will help us in all aspects of running Stably, including legal/compliance, anti-money laundering, technical development, growth and fundraising. It is our honor to welcome: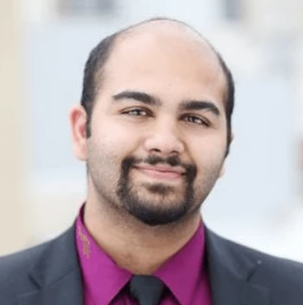 Raaid Hossain (LinkedIn)
COO & Co-Founder of Edvo, Former CEO & Co-Founder of Wiser
Raaid is a talented entrepreneur and savvy angel investor. He is currently the COO and Co-Founder of Edvo, a skills-based personal recruiting platform that helps train and connect job seekers with potential employers. Previously, Raaid was also the CEO and Co-Founder of Wiser, an e-commerce analytics company, where he raised venture capital and scaled the business to 70 employees before getting acquired by Quad Analytix in 2016. On top of angel investing, Raaid also actively invests in cryptocurrencies. He helps advise Stably on startup, growth, fundraising and marketing topics.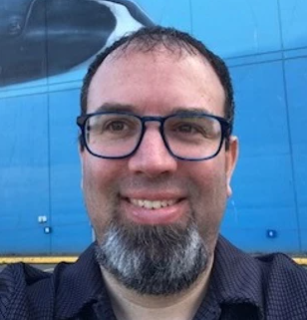 Adam Gering (LinkedIn)
CEO of Stakeholder, Partner at Coinz Capital, Advisor at Coinme
Adam is a cypherpunk, software programmer, and serial entrepreneur. Adam has been working for 15 years with companies that require high amounts of security and complex legal compliance obligations. He was an early adopter of cryptocurrencies and has watched the landscape evolve from its infancy to what it is today. Adam helps advise Stably on startup, fundraising, legal compliance and blockchain topics.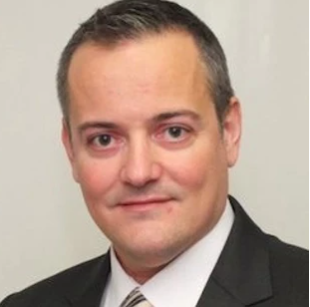 Jason Kovan, CPA (LinkedIn)
Attorney, International Tax Expert, Former KPMG Director
Jason has over 20 years of tax law experience. He is a U.S. licensed attorney and CPA holding a Masters in Tax and an MBA. He has experience assisting both private and publicly traded companies in the United States and all over the world. He worked for 10 years in the Big-4 accounting firms and has an additional 7 years of legal practice. Jason helps advise Stably on legal compliance and tax topics.
Renaming of Stably tokens to StableUSD:
We have decided as a team to change the name of our USD-backed stablecoin, previously called "Stably" tokens, to "StableUSD" tokens. The company, however, shall still be referred to as "Stably." We believe that "StableUSD" is more in line with the current trends in the stablecoin sector and it is also more flexible for us to work with in the future.
StableUSD beta user sign-up:
We are also excited to announce that the beta user sign-up page for institutional clients and StableUSD partners/integrators is now live on the Stably website:
Stably – A Transparent USD-Backed StablecoinStably – A Transparent USD-Backed StablecoinStably – A Transparent USD-Backed StablecoinStably – A Transparent USD-Backed StablecoinStably – A Transparent USD-Backed Stablecoin Stably is a reserve-backed stablecoin that is transparently-managed and designed to work across multiple blockchain…www.stably.io
There are forms to fill out to let us know if your firm is interested in purchasing StableUSD or integrating StableUSD into your product/platform once we launch this summer. We will reach out upon receiving your inquiries and send instructions on the next steps.
That's all for now! Stay tuned for more exciting updates from Team Stably as we continue our tireless effort to connect wealth from the real world to the blockchain economy!
DISCLAIMER: This posting does not constitute legally binding disclosure as to StableUSD tokens. Stably intends to sell and purchase its tokens pursuant to terms of use only to KYC/AML/Sanction List-screened individuals in compliance with applicable laws. StableUSD tokens shall not be sold to or purchased from persons residing or located in the United States, Iran, Iraq, Libya, Burma (Myanmar), Liberia, Sudan, Syria, Zimbabwe, Rwanda, Cote D'Ivoire, Congo, Somalia, Angola, Ethiopia, Yemen or North Korea and certain other jurisdictions.
— — — — —
Subscribe!
Want the latest news and updates? Join our Announcement Channel on Telegram!
Follow us on social media:
Website | Twitter | Linkedin | Facebook | Updates & Announcements
Legal: legal@stably.io
Press: marketing@stably.io
Exchanges or Market Makers: exchanges@stably.io
Partnerships: enterprise@stably.io
Investors: Kory Hoang, CEO — kory@stably.io
Share This Story, Choose Your Platform!